Here are the 30 Beauty Lash quotes you will find online, perfect for sharing with friends. We couldn't have put these inspirational phrases better ourselves.
Best Lash Quotes
"Your eyelashes will write on my heart the poem that could never come from the pen of a poet." – Rumi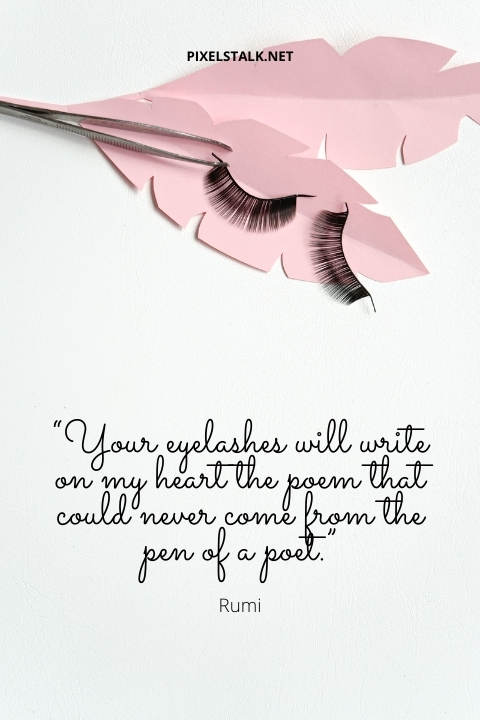 "I always wear boot polish on my eyelashes, because I am a very emotional person and it doesn't run when I cry." – Barbara Cartland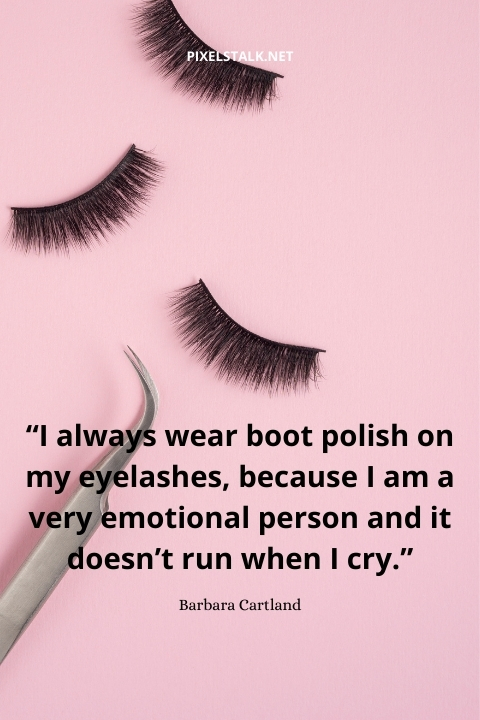 "I have an extra set of eyelashes because you never know. I could cry or laugh, or it could be windy, and I'll need a standby pair." – Niecy Nash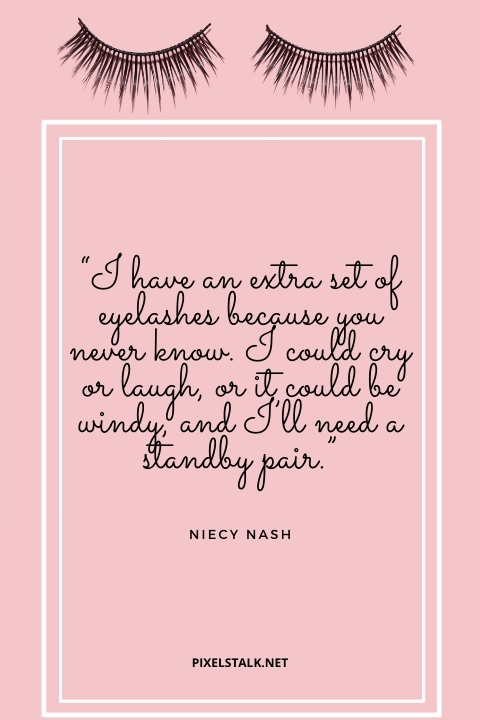 "It is delightful to kiss the eyelashes of the beloved–is it not? But never so delightful as when fresh tears are on them." – Walter Savage Landor
"She brushed her eyelashes against his chest." – Jonathan Safran Foer
"One day you will take me completely out of myself, I'll do what the angels cannot do. Your eyelash will write on my cheek the poem that hasn't been thought of." – Rumi
"I loved most when his eyelashes twitched and he blinked, and suddenly happiness was there inside his eyes. Unmistakable. Like a single word printed on a clean white page." – Augusten Burroughs
"And being an obsessive man he did things normal men did not! Like he knew the number of strands of hair that her eye-lashes had!" – Avijeet Das
"Kiss me with rain on your eyelashes, come on, let us sway together, under the trees, and to hell with thunder." – Edwin Morgan
Beauty Lash Caption Instagram
"She was made of flesh and eyelashes." – Leonard Cohen

"I always wear fake lashes – they just look so darn good on camera!" – Cheryl Burke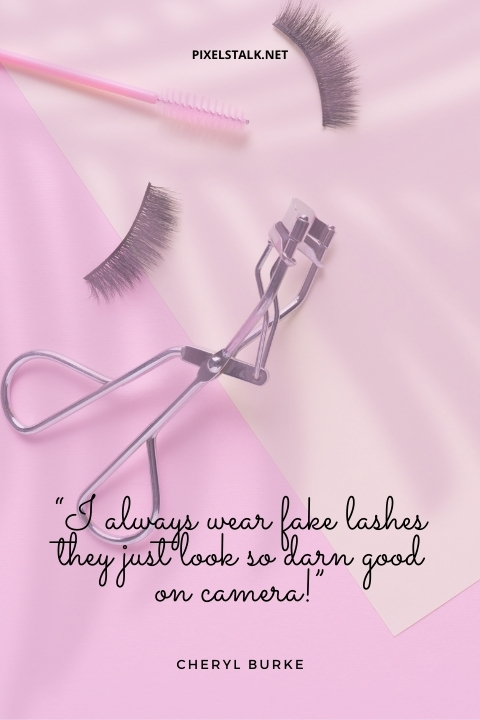 "A mask looks better with a fresh set of lashes."
"I have to have my lashes. For me, it all sets the tone: I'm getting ready to go to work." – Michelle Carter
"Honey, I am going to my grave with my eyelashes and my makeup on." – Tammy Faye Bakker
"I only have to do three things to look halfway decent. Curl my eyelashes, fill in my eyebrows, and put some lipstick on." – Courtney Cox
"Thank God for Redbull and fake eyelashes." – Jeffree Star
"The eyebrow pencil and false eyelashes were essential; my mother didn't feel dressed without them." – Lorna Luft
"I've got a perfect body, 'cause my eyelashes catch my sweat." – Regina Spektor
"I first learned how to do hair from drag queens. I learned eyelashes are the key to life because they make everyone look fabulous." – Tabatha Coffey
"I feel like it's always important to curl your eyelashes. I always do when I wake up and you know you look tired, when you curl eyelashes and put mascara it makes such a huge difference, so that's the trick that I always use." – Doutzen Kroes
"A beauty neither of fine color nor long eyelash, nor penciled brow, but of meaning, of movement, of radiance." – Charlotte Bronte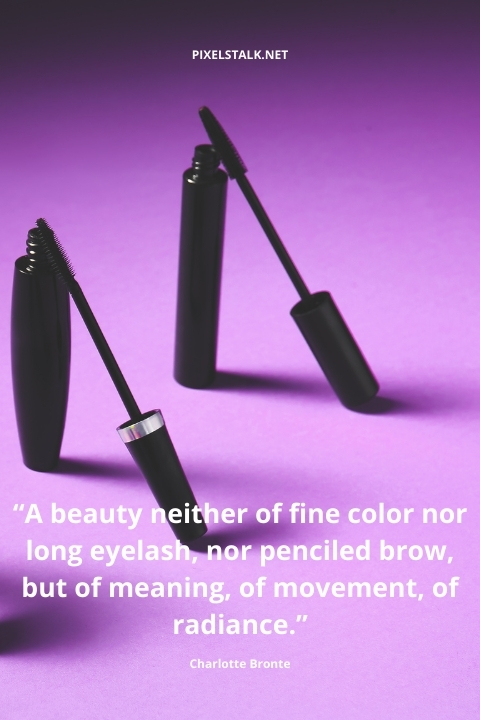 "Don't save bold lashes and red lips for nighttime – do it in the day!" – Tyra Banks
"The one product I can't live without is my mascara. I'm addicted to long eyelashes and think girls just look so pretty with long lashes!" – Abbey Clancy
"Boys always get the best eyelashes; it's like some kind of cosmic law. And half-breed kids get some kind of extra help there from genetics, too." – Lilith Saintcrow
"Everyone knows I'm a lash girl by now. When I don't have my lashes, I feel naked." – Nicki Minaj
"I find that fake lashes really bump the beauty up a notch and make me feel great." – Eva Amurri
"My eyes are so big that, weirdly, I feel like an alien if my eyelashes don't match their intensity." – Sarah Hyland
"I don't really wear eyeshadow. I'm pretty much always about my lashes and my lips, and then I let the rest of it do its own thing." – Madelaine Petsch
"I tend to gravitate toward the more powerful roles. As opposed to the doe-eyed girl who bats her eyelashes and runs around in towels, you know what I mean?" – Julia Stiles
So, what do you think? Which Lash quotes did you like the most? Whichever you liked, remember share them intermediately with your friends on Facebook, Instagram or anywhere to show your love emotion! Nothing is impossible!
See More: Hair Quotes, Girl Wallpapers.