The following December quotes are categorized into sections so it's easier for you to find the December quote you are looking for.
Best December quotes
"December's wintery breath is already clouding the pond, frosting the pane, obscuring summer's memory…" – John Geddes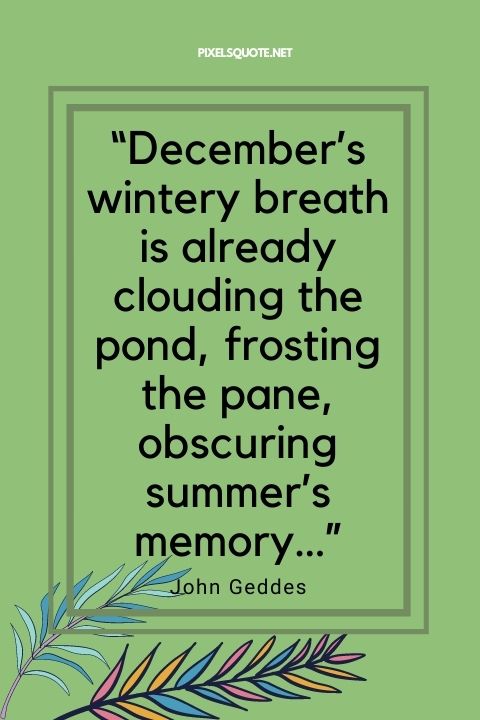 "It is December, and nobody asked if I was ready." ― Sarah Kay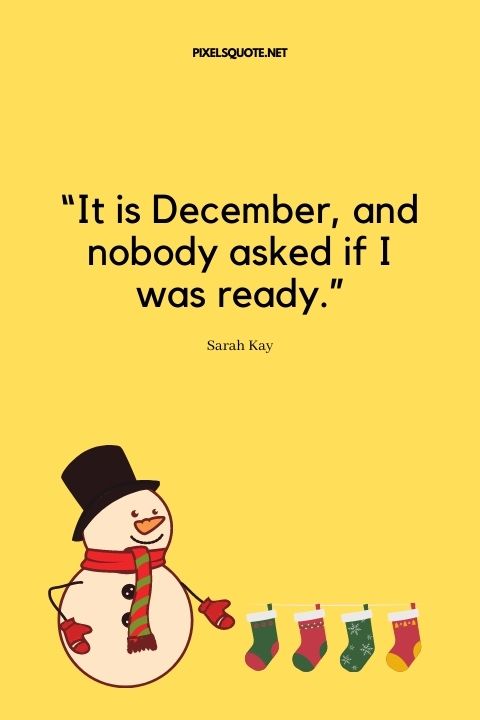 "The crisp path through the field in this December snow, in the deep dark, where we trod the buried grass like ghosts on dry toast." – Dylan Thomas, Quite Early One Morning: Stories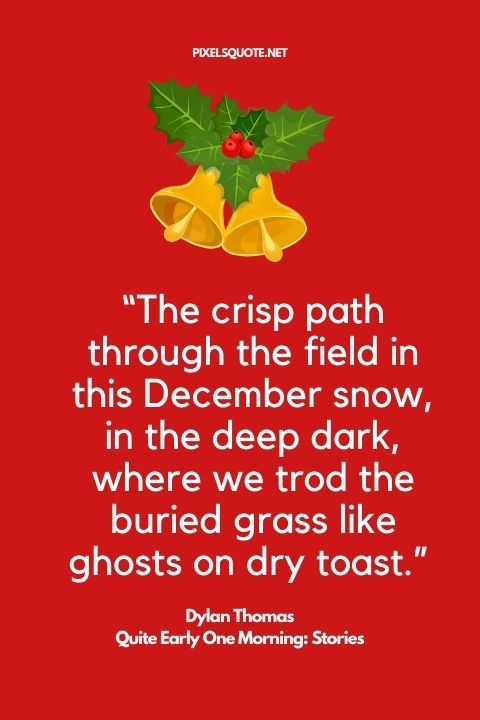 "When December comes, can 'The Nutcracker' be far behind? No, it can't – not in America, anyway." – Robert Gottlieb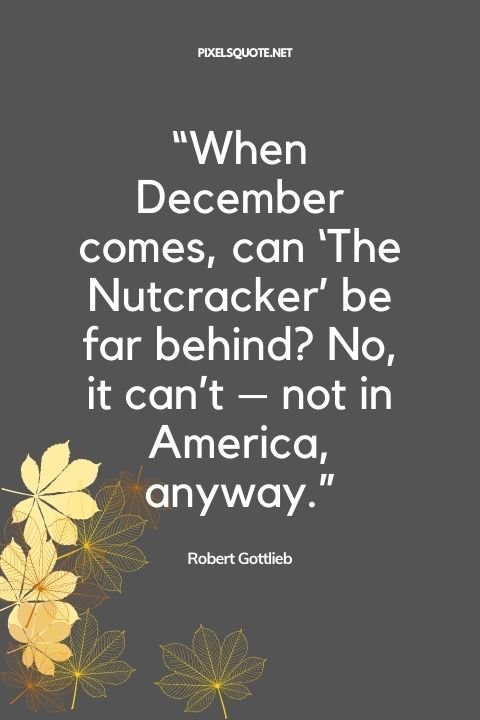 "December drops no weak, relenting tear, By our fond Summer sympathies ensnared, Nor from the perfect circle of the year Can even Winter's crystal gems be spared." – Christopher Pearce Cranch
"I wander forth this chill December dawn: John Frost and all his elves are out, I see, As busy as the elfin world can be, Clothing a world asleep with fleecy lawn." -Robert Buchanan (1841–1901), "Snow"
"Remember This December, That love weighs more than gold!" – Josephine Dodge Daskam Bacon
"When I was a child, my December weekends were spent making cards, decorating the tree, hanging the wreath and preparing brandy butter and peppermint creams." – Pippa Middleton
December Winter Quotes
"The cold is coming. December's winter solstice. Start of the season." – Robert Pettit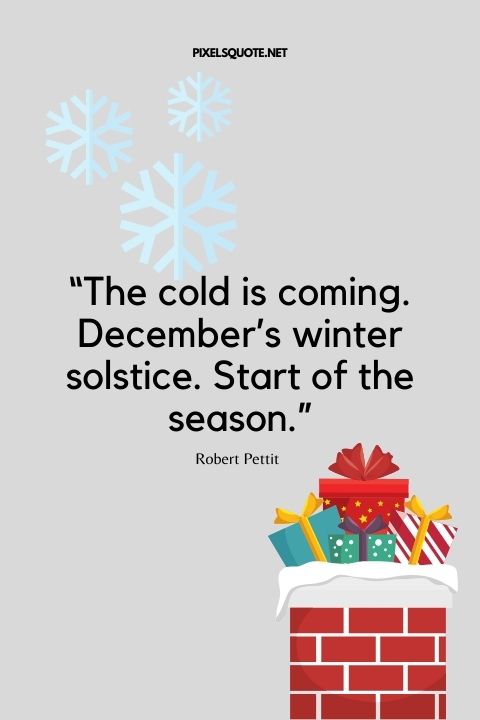 "In cold December fragrant chaplets blow, And heavy harvests nod beneath the snow." – Alexander Pope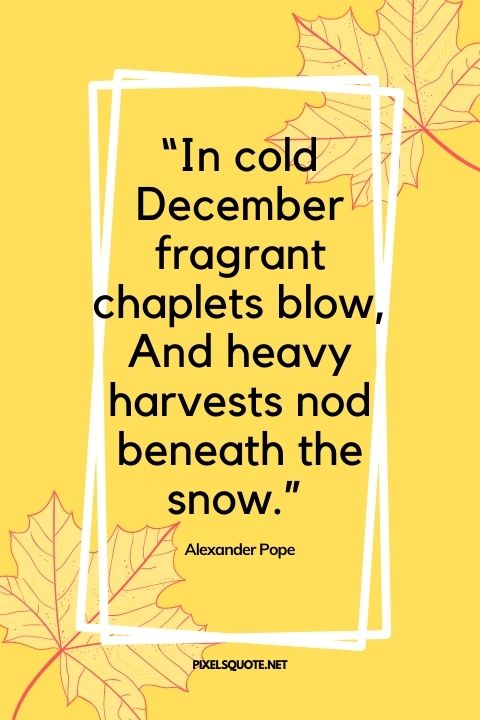 "Ah, distinctly I remember it was in the bleak December; And each separate dying ember wrought its ghost upon the floor." – Edgar Allan Poe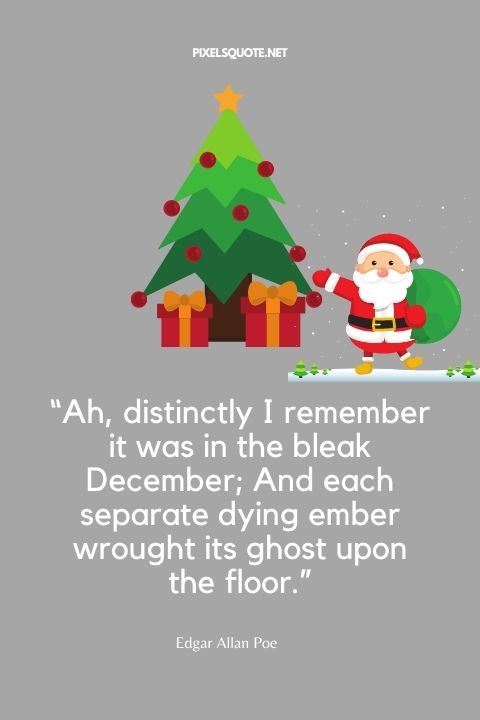 "In a drear-nighted December, Too happy, happy brook, Thy bubblings ne'er remember Apollo's summer look; But with a sweet forgetting, They stay their crystal fretting, Never, never petting About the frozen time." – John Keats
"Outside the house it was storming, a busy downfall of flakes that the wind blew lightly across acres of old snow left from December." – Gladys Hasty Carroll
"The sun that brief December day Rose cheerless over hills of gray, And, darkly circled, gave at noon A sadder light than waning moon." – John Greenleaf Whittier
"Cold in the earth and fifteen wild Decembers, From those brown hills, have melted into spring." – Emily Bronte
"By December an elastic skin of ice reached out hundreds of miles into the sea, rolling with every wave." – Will Chancellor, A Brave Man Seven Storeys Tall
"May and October, the best-smelling months? I'll make a case for December: evergreen, frost, wood smoke, cinnamon." – Lisa Kleypas, Love in the Afternoon
"Will love be true as December frost, or fickle and fall like the rose in June?" – Clement Scott, "In Sight of Home," c.1883
"A bare tree stands with roots on both ends in December days." – Kiran Bantawa, "Bare Trees"
"If winter comes can spring be… We're nearer to spring than we were in September, I heard a bird sing in the dark of December, January, Febmar, Aprimay, Apricots, beneath the bough." – Sylvia Plath, journal, 1953
See More: Winter 4K Wallpapers.
December Christmas quotes
"It was snowing. It was always snowing at Christmas. December, in my memory, is white as Lapland, though there were no reindeers. But there were cats."- Dylan Thomas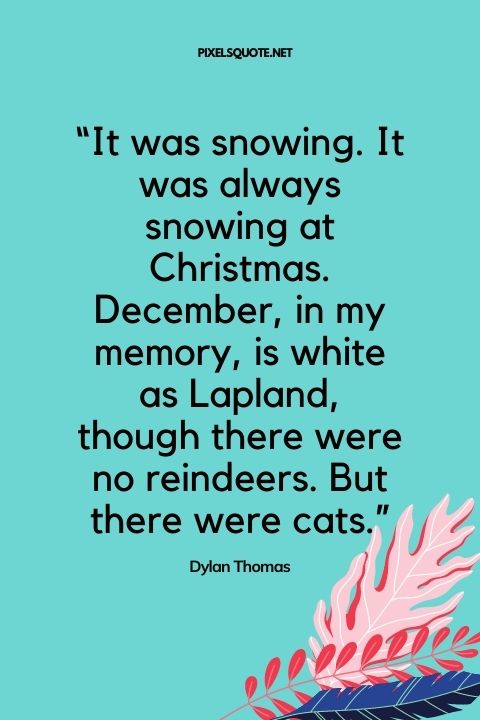 "Chill December brings the sleet, Blazing fire, and Christmas treat." – Sara Coleridge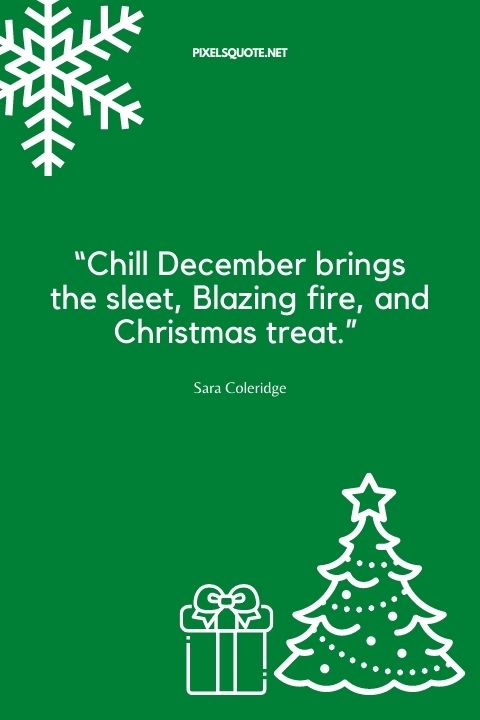 "Christmas is the day that holds all time together." – by Alexander Smith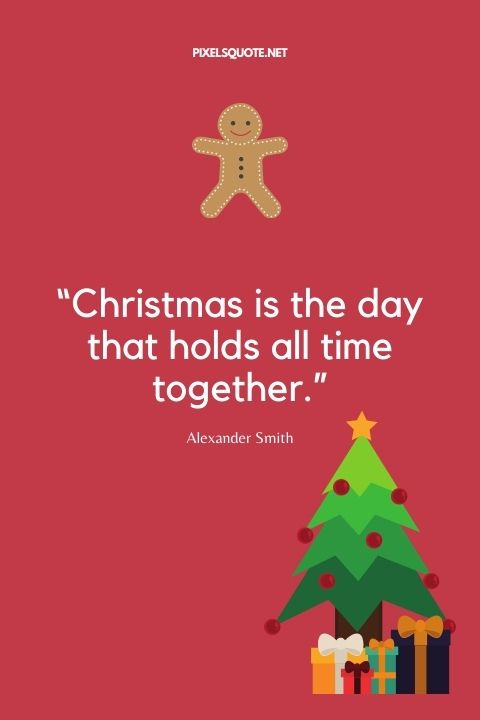 "I heard the bells on Christmas Day Their old, familiar carols play, And wild and sweet the words repeat Of peace on earth, good-will to men!" – Henry Wadsworth Longfellow
"Roasting turkeys! Rich mince pies! Cakes of every shape and size!" – Louise Bennett Weaver and Helen Cowles LeCron,
"The gardening season officially begins on January 1st, and ends on December 31." – Marie Huston
"At Christmas I no more desire a rose Than wish a snow in May's new-fangled mirth; But like of each thing that in season grows." – William Shakespeare
"Blessed is the season which engages the whole world in a conspiracy of love!" – by Hamilton Wright Mabie
"Christmas is most truly Christmas when we celebrate it by giving the light of love to those who need it most." – Christmas Quote from Ruth Carter Stapleton
"The best of all gifts around any Christmas tree: the presence of a happy family all wrapped up in each other." – by Burton Hillis
"I stopped believing in Santa Claus when I was six. Mother took me to see him in a department store and he asked for my autograph." – by Shirley Temple
"Christmas day is a day of joy and charity. May God make you very rich in both." – Heartwarming Christmas Quote by Phillips Brooks.
See More: Christmas Wallpapers.
Hello December Quotes
"Hello December, I've missed you"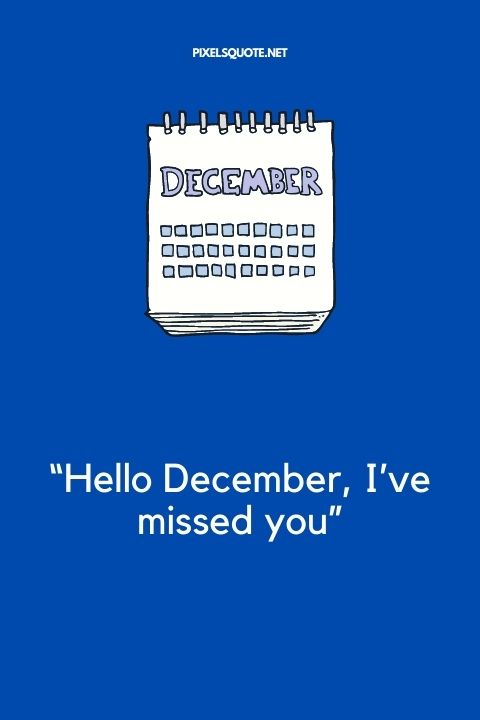 "December's poplars are flaming torches lighting the way to winter."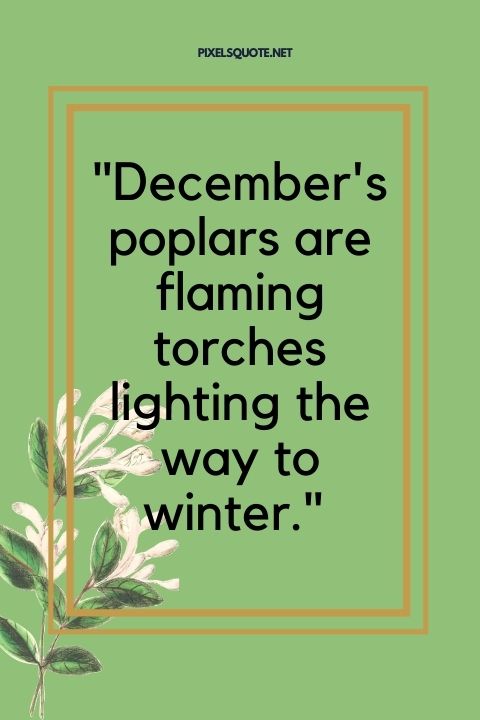 "December is a hallelujah! reverberating in my body year-round."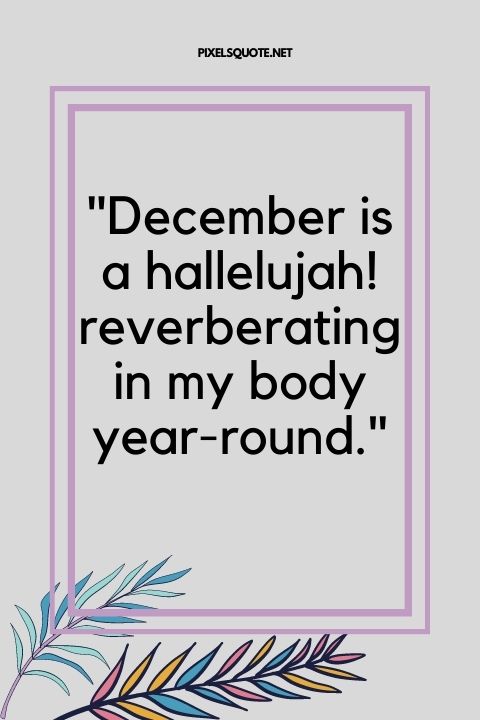 "Oh sweet December!"
"I'm so glad I live in a world where there are Decembers."
"The end of the autumn is not the end of the world. Here's to December. "
"Since it's December, you don't have to hideaway. It's Christmas month which means it's your month."
"Special people are born in December."
"Hello, the month of December is here."
"Hello, December! Please be good to me."
"Welcome, December. Be a lucky month."
And with this, we come to an end of the collection. It was so amazing to have you here. It implies that you loved the collection.