In this post, the Pixels Quote would like to send you some interesting and meaningful Boy Mom quotes.
Best boy mom quotes
"The heart of a mother is a deep abyss at the bottom of which you will always find forgiveness." – Honore de Balzac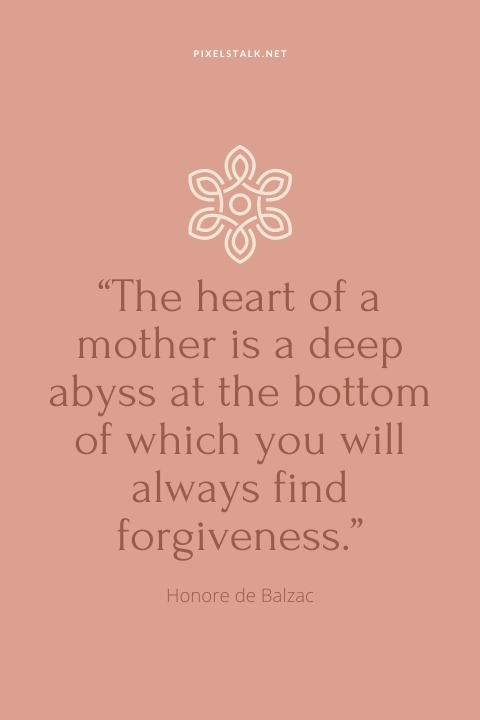 "A mother has to think twice, once for herself and once for her child." – Sophia Loren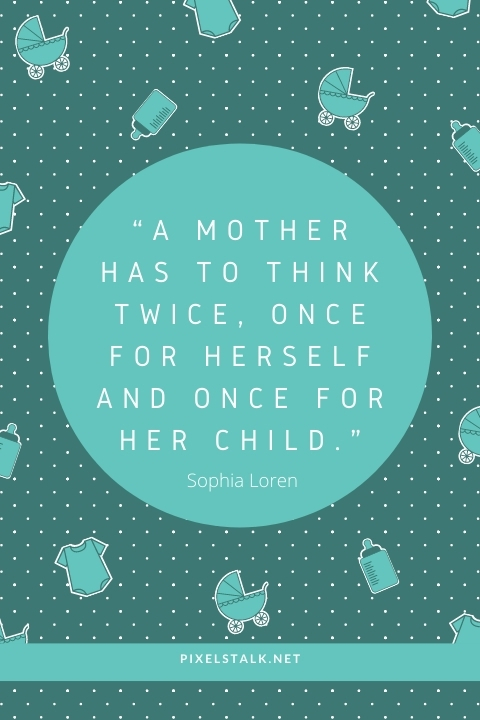 "A mother's arms are more comforting than anyone else's." – Princess Diana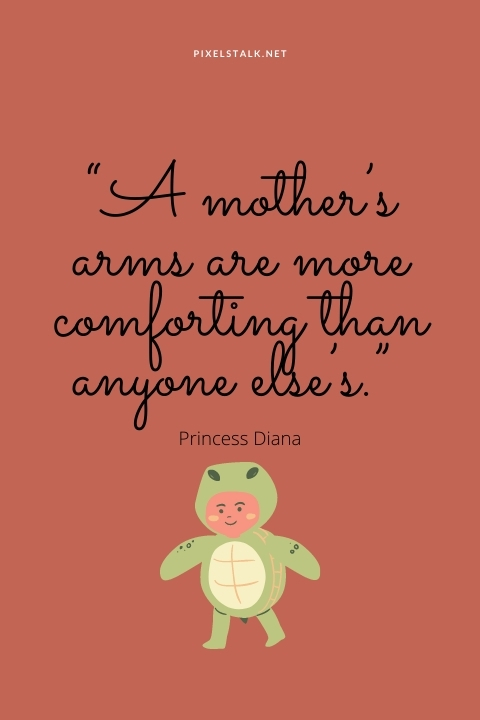 "Moms are as relentless as the tides. They don't just drive us to practice, they drive us to greatness." – Steve Rushin
"A mother's arms are made of tenderness and children sleep soundly in them." – Victor Hugo
"Even more, than the time when she gave birth, a mother feels her greatest joy when she hears others refer to her son as a wise learned one." – Thiruvalluvar
"I want my son to have a choice to contribute fully in the workforce or at home." – Sheryl Sandberg
"Yet now in my arms, I was holding a helpless baby boy who would grow into a man. I cannot imagine that soft little face one-day having whiskers." – Rhonda Stoppe
"Of course, my son has been the center of my life and will always be the center of my love. When he was young, I was the rock in his life. Now that I am old, he is the rock in my life." – Hyacinth Mottley
"You don't raise heroes, you raise sons. And if you treat them like sons, they'll turn out to be heroes, even if it's just in your own eyes." – Wally Schirra
"The moment that little bundle of pink, squirming flesh slips into our arms, love touches us. We feel it, not just in our hearts, but also on our skin. He is there. Our son." – Meg Meeker Md
"I remember my mother's prayers and they have always followed me. They have clung to me all my life." – Abraham Lincoln
"To wake up to the sound of my son saying 'Mama, mama!' It's the best sound ever." – Miranda Kerr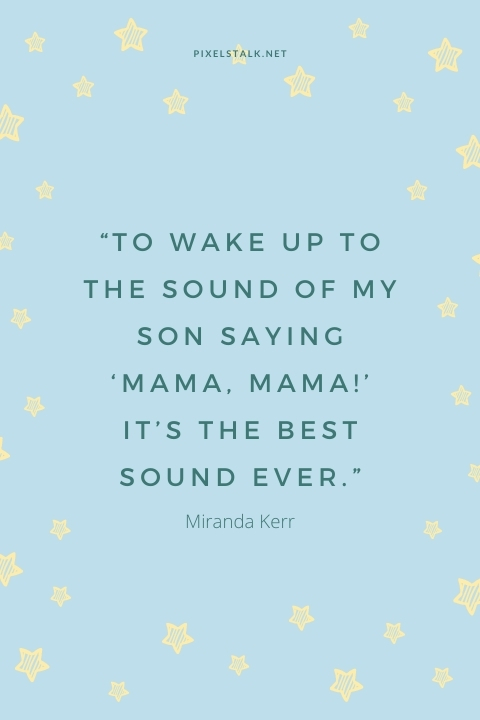 "Sometimes a mother wonders if her son could have a better mother, but she knows for sure that there doesn't exist a better son."
"It doesn't matter what problems follow a man; he always knows that he is the best for his mother."
"No man succeeds without a good woman behind him. Wife or mother, if it is both, he is twice blessed indeed." – Godfrey Winn
"My son makes me smile when he stands up for what he believes in, even if it's his right to have a second portion of dessert."
"The mother's heart is the child's schoolroom." – Henry Ward Beecher
"You will be his first his, his first love, his first friend. You're his momma and he is your whole world. He is your little boy."
"A man loves his sweetheart the most, his wife the best, but his mother the longest." – Irish Proverb
"A mother is she who can take the place of all others but whose place no one else can take." – Cardinal Mermillod
"Our sons grow and change, sometimes before our eyes, and we can barely keep up with their active, inquisitive natures." – Dr. Gregory L. Jantz
Baby boy mom quotes
"To my son. Never forget that I love you. Life is filled with hard times and good times. Learn from everything you can. Be the man I know you can be."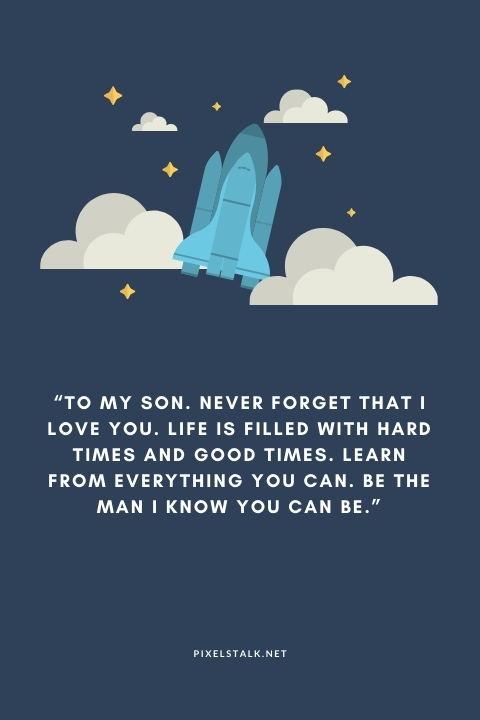 "So there's this boy. He kinda stole my heart. He calls me 'mom'."
"My mother is my root, my foundation. She planted the seed that I base my life on, and that is the belief that the ability to achieve starts in your mind." – Michael Jordan
"To be a mother of a son is one of the most important things you can do to change the world. Raise them to respect women, raise them to stand up for others, raise them to be kind." – Shannon L. Alder
"A mother's love doesn't make her son more dependent and timid; it actually makes him stronger and more independent." – Cheri Fuller
"The most important mark I will leave on this world is my son." – Sarah Shahi
"That strong mother doesn't tell her cub, 'Son, stay weak so the wolves can get you.' She says, 'Toughen up, this is the reality we are living in.'" – Lauryn Hill
"Ain't a woman alive who could take my mama's place." – Tupac
"Sometimes when I need a miracle, I look into my son's eyes, and realize I've already created one."
"Son, you remind me how so much depends on days made of now." – Alison McGhee
"A child's first teacher is its mother." – Peng Liyuan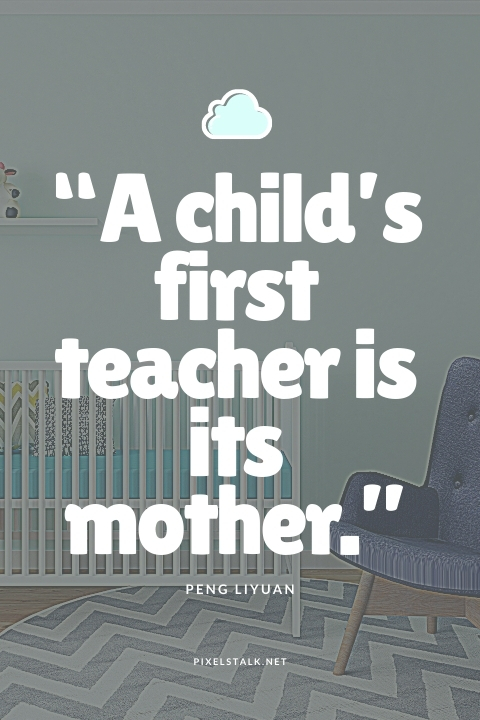 "You are my Son shine."
"When you were a toddler you made me smile. When you were a teenager you made me worry. But now you are a man and my son, I am so proud of you and all your accomplishments!" – Catherine Pulsifer
"I want you to know that you can be anyone that you want to be. The world is your stage, and you have the whole world right in front of you. All you need to do is take that chance. Love you, son."
"You've been a blessing from the start, I love you, son, with all my heart."
"Son, you will outgrow my lap but never my heart."
"The day you came into my life, I knew what my purpose was: To love and protect with everything I have."
"Maybe your mother isn't able to give you everything you want. But, she is able to give you even more – her love."
"When I was in great sadness from life's hardships, all I needed to see was my son's smile. Caring for him as my daily routine has helped me become a happy person and mother. My son is my hero." – Unknown
"Every mother hopes that her daughter will marry a better man than she did, and is convinced that her son will never find a wife as good as his father did." – Martin Andersen Nexo
"Every beetle is a gazelle in the eyes of its mother." – Moroccan Proverb
"There are no goodbyes, wherever you are, you will always be in my heart." – Mahatma Gandhi
Boy mom quotes make you smile
"I don't want to sleep like a baby. I want to sleep like my husband."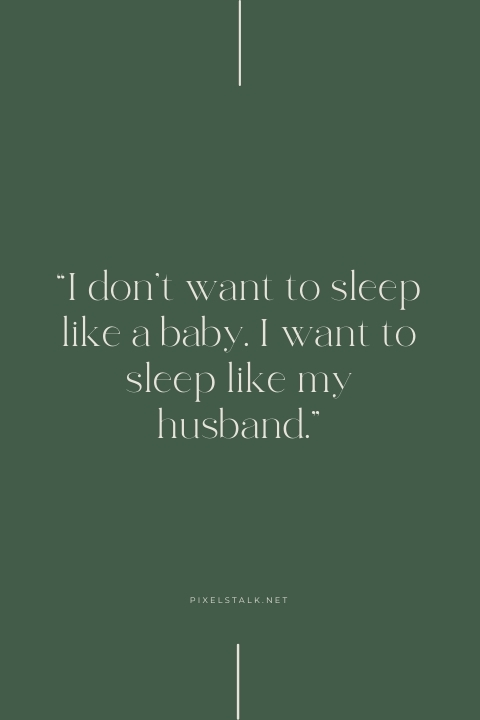 "Hiding in the bathroom with the door locked, eating Nutella. Not even embarrassed."
"Bedtime is the leading cause of dehydration in children."
"The best part of parenting is eating the leftovers on your kid's plate because anything left is calorie-free."
"Currently searching for my son's chocolate I ate last night."
"You have three choices for dinner: frozen, microwave, or take out."
"I love the parents who are teaching their child French while I am trying to get mine to stop spitting on the coffee table."'
"My nickname is mom. My full name is mom, mom, mom, mom, mom, mommmmeeeeeeeeeeeeee."
"If I ever go missing, follow my kids. They can find me no matter where I hide."
"Is it possible my kids have a buzzer that alerts them when I sit on the couch?"
"Being a mom means kids banging on the bathroom door begging for a snack while dad is in the kitchen…eating a snack."
And with this, we come to an end of Boy Mom quotes. It was so amazing to have you till here. It implies that you loved the collection.
See More: Son Quotes, I love you mom wallpaper.